WASHINGTON – Idaho Senator Mike Crapo, Chairman of the Senate Banking Committee, is leading a bipartisan effort to right-size regulations for small and community financial institutions in Idaho and across the nation. The Economic Growth, Regulatory Relief and Consumer Protection Act (S. 2155) will allow Main Street financial institutions to better serve the needs of customers and businesses within the community, rather than comply with unnecessary, overly burdensome regulations. The bill also maintains and strengthens important consumer protections for veterans, seniors and consumers who fall victim to fraud and tough financial times.
Crapo released a video highlighting the benefits of his bill, which currently has thirteen Republican and thirteen Democrat co-sponsors. 
"Currently, Washington's one-size-fits-all regulation treats the smallest financial institutions like they were the largest financial institutions. It doesn't make sense, and leaves Americans with fewer financial services options, depriving deserving people and small businesses of access to credit and capital," says Crapo in the video, adding, "It keeps consumer protections in place and increases protections for those who fall on hard times or become victims of fraud."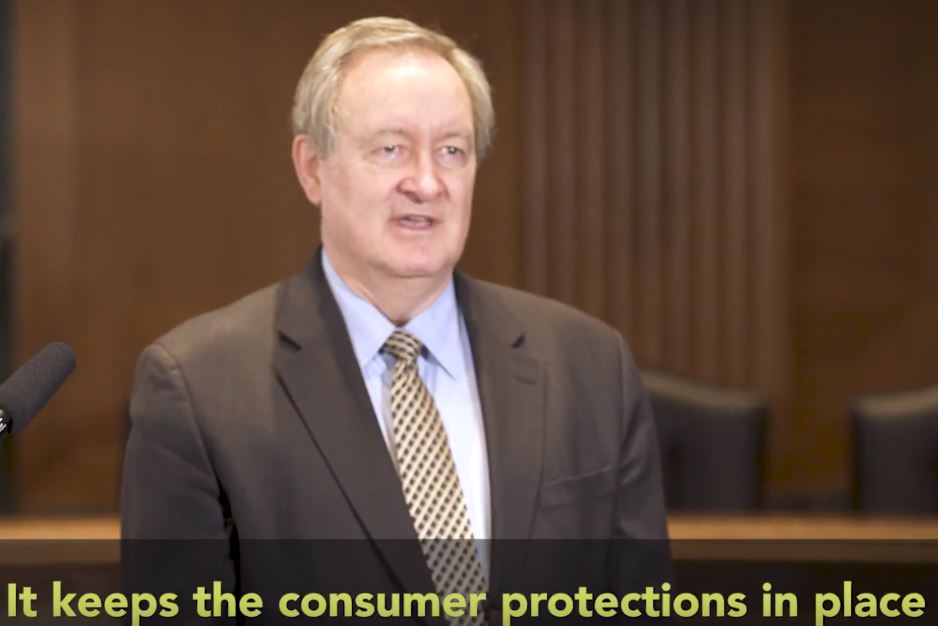 Crapo's entire video can be found here online or by clicking the image above.  The Senate will continue debating on Crapo's bill this week in the Senate with a vote on final passage anticipated toward the end of the week.  Background on the bill can be found here online.
# # #