February 04, 2020
Crapo: Significant Progress Made During Trump's Presidency
Idaho and national unemployment at record lows; wages increasing; reaffirmed commitment to American workers
WASHINGTON – U.S. Senator Mike Crapo (R-Idaho), Chairman of the Senate Banking, Housing, and Urban Affairs Committee, and a senior member of the Senate Finance Committee, issued the following statement following President Donald J. Trump's third State of the Union Address:
"In his third State of the Union address, President Trump delivered a strong and optimistic message that highlighted the many economic and national security successes his Administration and Congress have developed throughout this presidency. Significant progress has been made in the last three years to deliver commonsense approaches that address the needs of all Americans.
On the Economy:

The United States economy under President Trump is thriving. The national unemployment rate remains at a 50-year low. Unemployment rates for minorities are at their lowest levels on record. Wage growth was strong in 2019. Median household income sits at the highest level ever recorded. Idaho's economy has also continued to grow, with Idaho's unemployment at a record low--even below the national average--at 2.7 percent. Additionally, Idaho has seen a boom in entrepreneurship as new business applications have increased by 25 percent throughout Trump's presidency.
On International Trade:

President Trump tonight reaffirmed his commitment to keeping American interests at the forefront of any trade negotiations. Just last month, his Administration secured two historic trade deals for American producers. By signing a phase one trade agreement with China, as well as the overwhelmingly-passed United States-Mexico-Canada agreement, President Trump has demonstrated this commitment. These forcefully-negotiated trade agreements will provide U.S. farmers with valuable new export opportunities.
On American National Security:

The President strengthened our diplomatic and military efforts throughout the world. His decisive actions have signaled to our adversaries that the United States will not stand idly by and follow a path of appeasement when it comes to protecting our national security. I continue to have the utmost faith in Idaho's women and men at Mountain Home Air Force Base and Gowen Field to carry out their missions successfully throughout the world.
On Lower Health Care and Prescription Costs:

The President called on Congress to support efforts to lower the costs of health care and prescription drugs. I introduced the Lower Costs, More Cures Act to address this priority. As a senior member of the Senate Finance Committee, I will work closely with my colleagues to advance policy solutions that lower costs and adhere to market-driven principles.
"President Trump addressed these present-day issues with optimism. But the President's promises to the American people also include a long-term vision of success by working steadily to appoint a record number of judicial nominees to America's courts--including two Supreme Court Justices, 50 Circuit Court judges and 133 district judges. The Senate has confirmed more judges in President Trump's first full term than in any other president's since 1980.
"I will continue to work with President Trump and my colleagues on both sides of the aisle to pass legislation that builds on the many successes of the last three years and develops an inclusive economy where people of every background can continue to find new opportunities."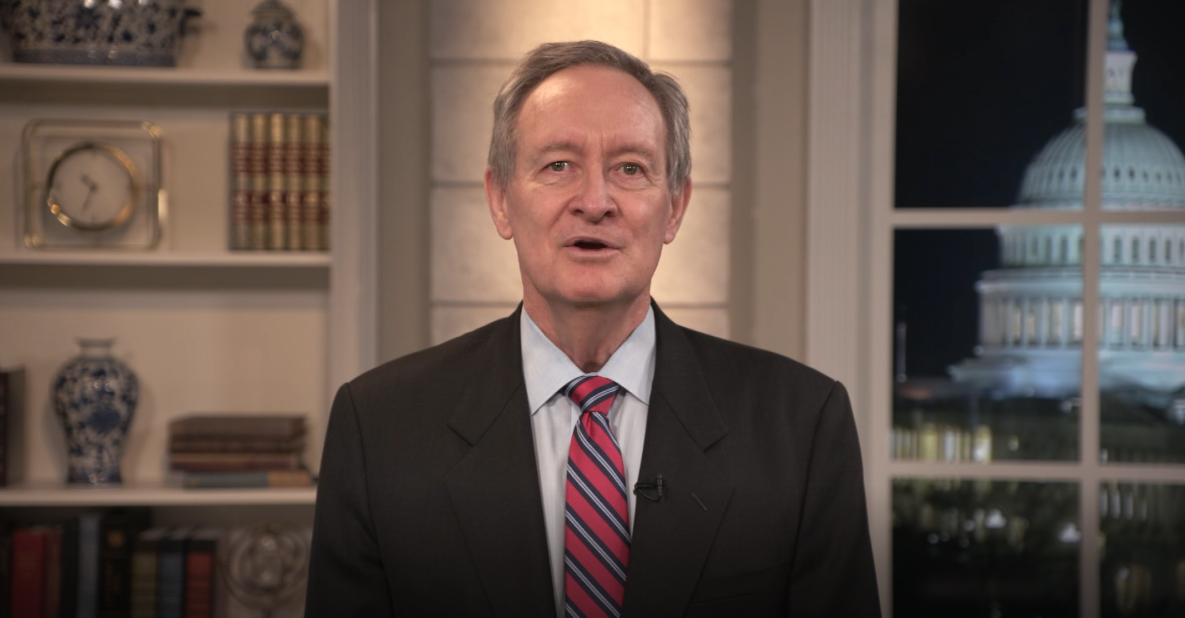 A video of Senator Crapo's response can be found by clicking HERE, or the image above.
###
---
---
Next Article
Previous Article