WASHINGTON, D.C. – U.S. Senator Mike Crapo yesterday questioned Judge Brett Kavanaugh during the Senate Judiciary Committee's second round of questioning as part of its week-long hearing to consider Kavanaugh's nomination to the Supreme Court of the United States. 
Senator Crapo asked Judge Kavanaugh to again clarify the difference between the Supreme Court's holding in Morrison v. Olson and the current special counsel system.  Crapo further explored the role of the Chevron doctrine in executive agency rulemaking and highlighted land ownership issues affecting citizens in the West, where the federal government owns and manages an outsized percentage of land. 
"It's my job, when constitutional boundaries are crossed by actions taken by the government with respect to landowners, to make sure I'm enforcing the Constitution," said Kavanaugh.  "I hope my opinions demonstrate my understanding and appreciation for the importance of land and landowners in the entire United States, and especially in the West because I know how important that is to you." 
Senator Crapo's full line of questioning with Judge Kavanaugh can be viewed here or by clicking the image below.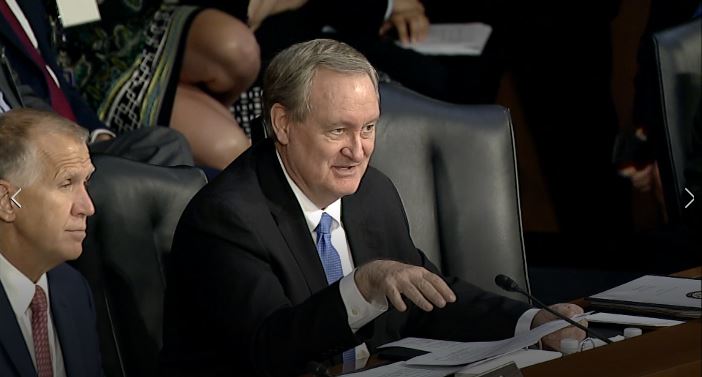 Click the image above to view the full question-answer session. 
 # # #