Washington, D.C.--During his opening statement at a Senate Finance Committee hearing entitled, "Health Care Flexibilities: Perspectives, Experiences and Lessons Learned," Ranking Member Mike Crapo (R-Idaho) expressed support for making permanent changes to health care delivery based on lessons learned through the COVID-19 pandemic.  There has been an uptick of telehealth in Idaho and across the country, and information on the impact of expanded telehealth on access, quality of care and cost will help guide permanent policy changes.  
"Congress and the Administration provided certain health care flexibilities during the pandemic so that patients could continue to receive high-quality care," said Crapo.  "Making permanent changes based on lessons learned is a top priority."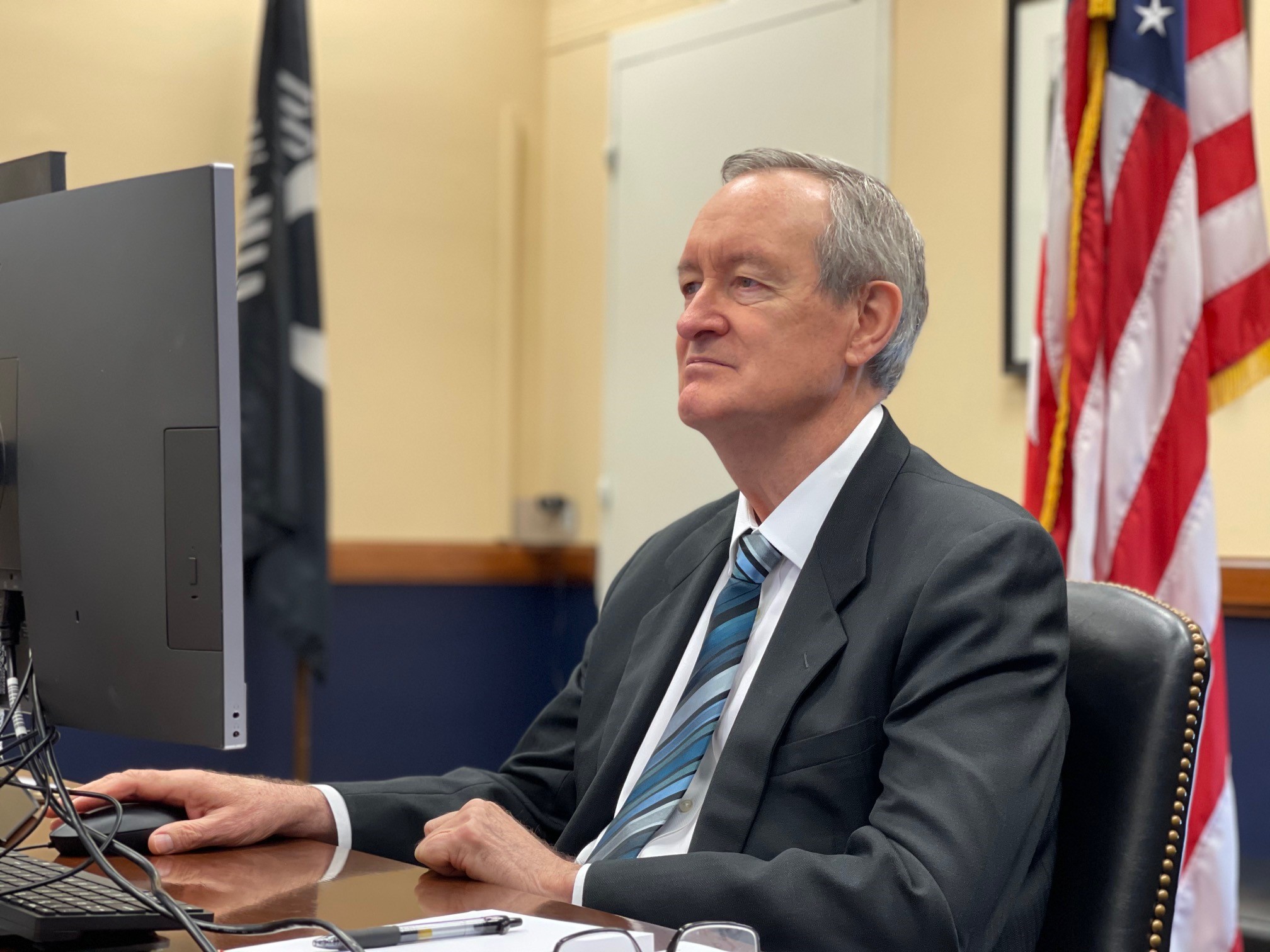 Video of Senator Crapo's opening statement can be accessed by clicking HERE or the image above.
On telehealth:
"Telehealth has been a lifeline for patients and providers, especially in the early months of the pandemic. 
"The reliance on telehealth increased in rural and urban areas alike, allowing patients to receive remote care from the safety of their home.  
"Telehealth services have been especially useful for Idahoans.  
"According to the Idaho Department of Insurance, telemedicine visits went from an average of about 200 appointments per month to 28,000 telehealth visits in April 2020 alone. 
"To ensure financial stability, providers have been paid at the same rate as if the service was furnished in-person. 
"This has facilitated care that otherwise would be risky or unavailable, and patients have appreciated the convenience. 
"It has reduced the frequency of missed appointments, and assisted provider investment in the infrastructure needed for remote care. 
"This long period of expanded telehealth will help us understand the impact on quality of care and program costs.  
"It serves as a robust test project on a scale few could have imagined. 
"The promise of telehealth is clear, but it is important that we gather evidence on its impact on access, quality and cost." 
To read Ranking Member Crapo's full remarks at today's hearing, click HERE. 
###