Boise – During a tour of nationally-recognized models of affordable housing today with U.S. Department of Housing and Urban Development (HUD) Secretary Ben Carson, U.S. Senator Mike Crapo said collaboration between the government and private sector, as well as innovative approaches to housing models, are key to creating more affordable housing. 
Crapo noted, "Everyone agrees we must try to make more affordable housing available.  Here in Idaho, home prices are on the rise and demand is high.  We all want to share in the American Dream of having our own place to live.  That means we must diversify our approach and find new, innovative ways to expand affordable housing venues." 
Crapo, Carson and Representative Russ Fulcher (R-Idaho-1) toured the indieDwell factory in Caldwell, which was recently featured in an exhibit on the U.S. National Mall in Washington, D.C., as an innovative housing model.  The project utilizes refurbished shipping units and solar power to create homes with a yard and a price tag under $900 monthly, including the cost of utilities.  They also visited a larger project near downtown Boise aimed at seniors with limited incomes, and later received a briefing about another Boise-area housing project for homeless veterans, Valor Pointe, which is scheduled to be completed next year.  Each project utilizes a combination of funds from the local, state and federal levels of government, and partnerships with the private sector, demonstrating that collaborative approaches yield results. 
The Administration is also working to reduce regulatory burdens that are acting as a drag on affordable housing development, with the President recently signing an executive order to establish a White House Council on Eliminating Barriers to Affordable Housing Development.  The Council is chaired by Secretary Carson. 
"I agree with Dr. Carson that we must cut red tape that holds back the development of needed affordable housing," said Senator Crapo.  "We must throw out the established norms, expand our public-private partnerships, and create more incentives for developers and others to build more affordable housing.  The demand is only going to grow in the years to come.  All Americans, regardless of income, deserve a shot at having their own living space to call home."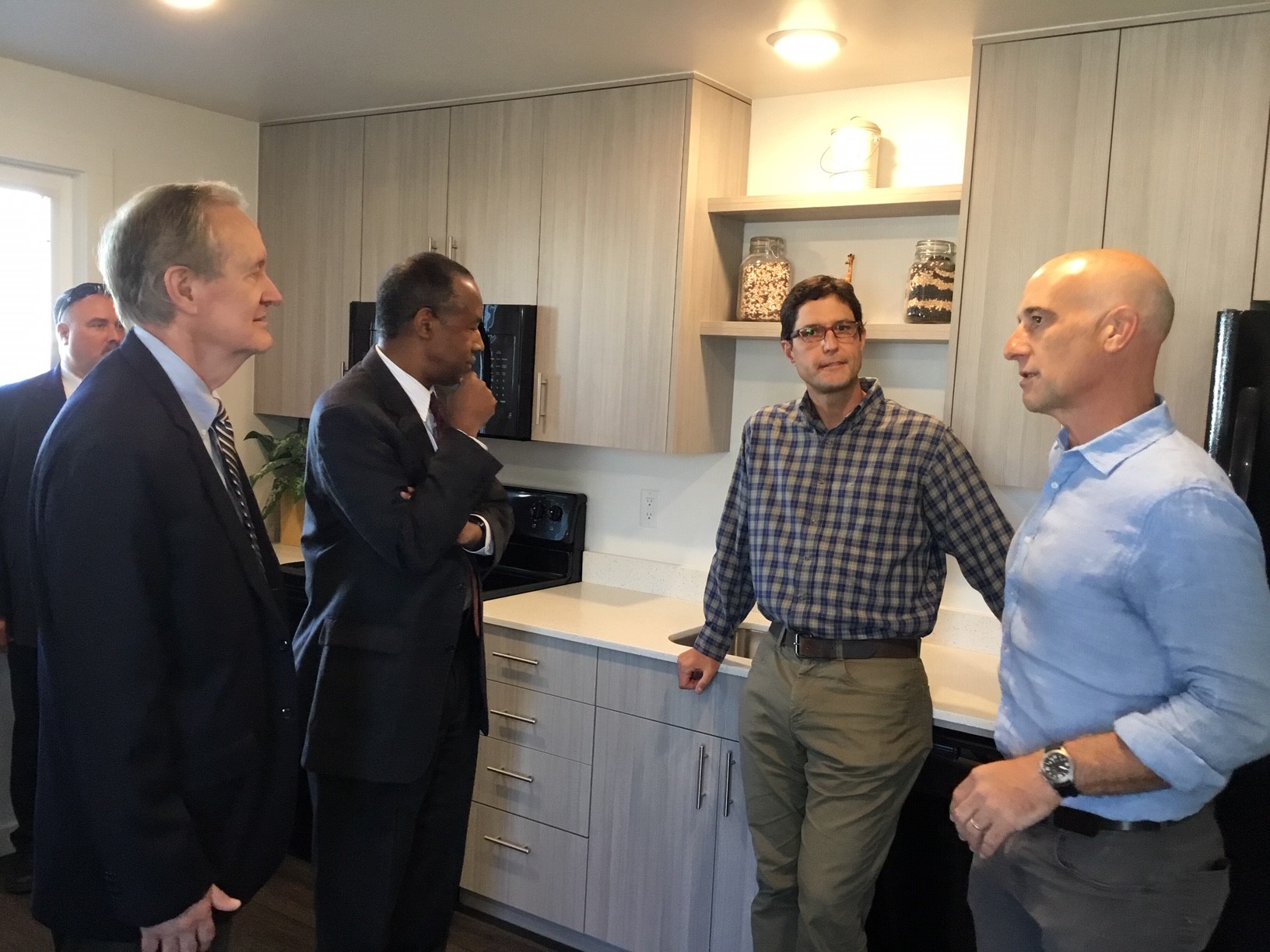 ###